Practical attractive packaging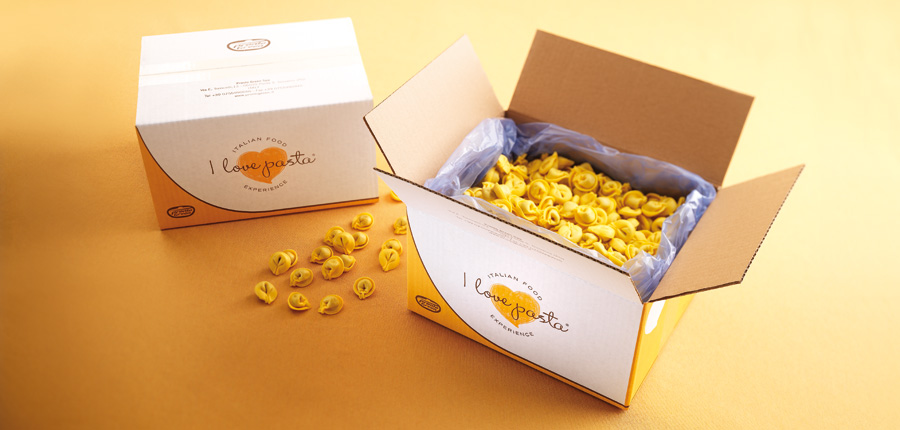 "I love pasta" is packed in boxes of the marked weight (maximum 3 Kg), which facilitate efficient use. The product remains easy to divide into portions because the IQF freezing process (Individually Quick Frozen) allows you to take out the exact quantity required every time.
The attractive modern packaging is easy to re-close after each use, thanks to the highly versatile internal bag, which is complete with a label to guarantee the continued and complete traceability of the product.